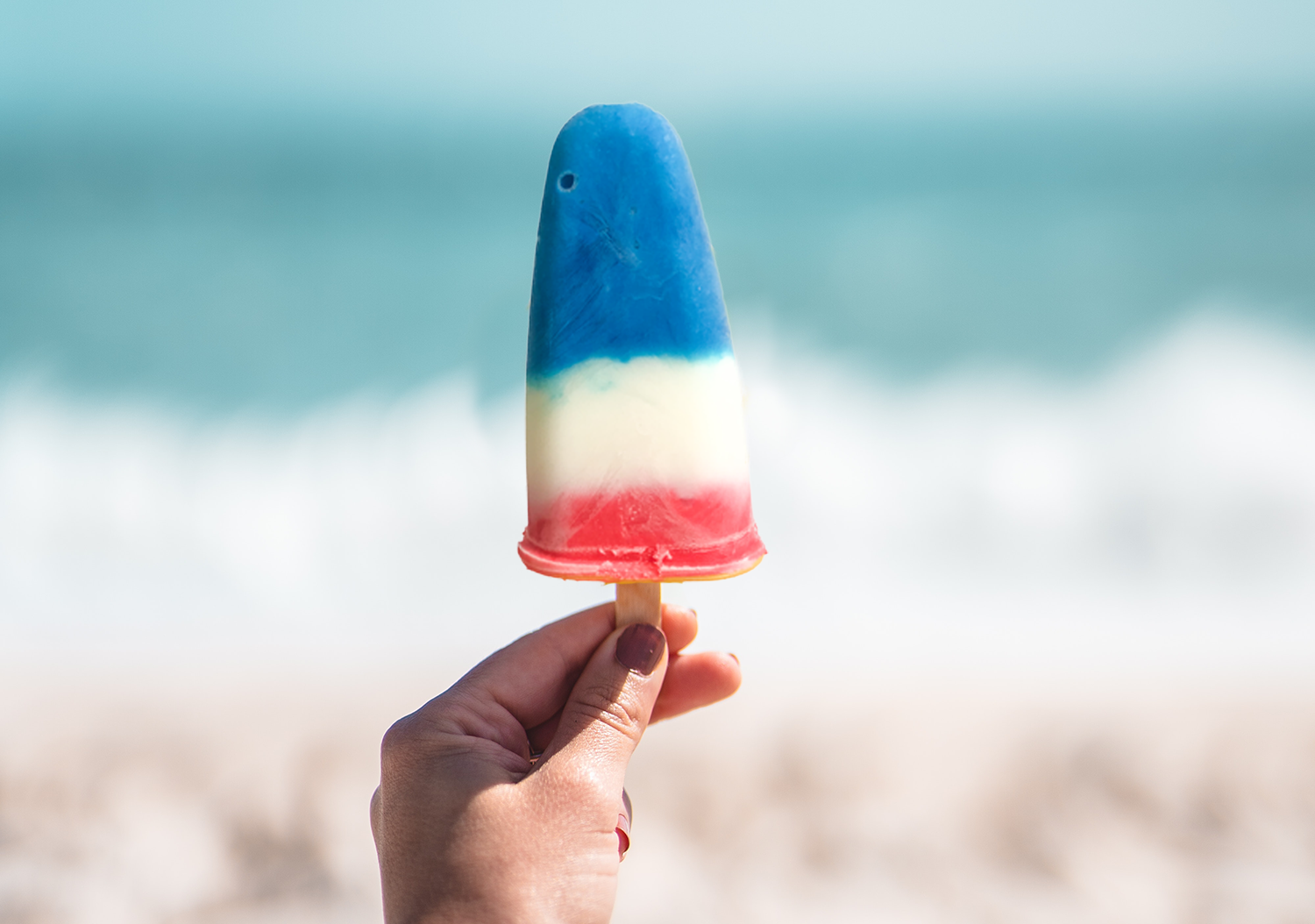 Nutrition
Bariatric Recipe: Patriotic Yogurt Popsicles
For most people, the 4th of July celebrations involve grilling out, drinking beer, soaking up the sun, and sharing laughs with family and friends. As glorious as this may sound, holidays can lead to anxious feelings for bariatric patients, though, as they are typically surrounded by food. 
As we come together to celebrate the red, white, and blue, you want to avoid over-indulging, as this can cause you to get off track. However, no one likes to be that person who can't eat anything at the party. So we have crafted these yummy yogurt popsicles that are not only full of protein but taste great and are an excellent way to cool off this 4th of July. Who said bariatric recipes are boring? 
This yogurt popsicle recipe truly is so simple and easy. It calls for only two ingredients! We chose to use the Dannon Light & Fit Greek Vanilla for the greek yogurt because it already has a sweet taste to it. If you decide to use another type of greek yogurt, such as the Fage 0% milkfat, then you can sweeten it with artificial sweeteners of your choice. 
We hope you enjoy this recipe just as much as we did! 
Oh, and beware, your mouth may come a bit patriotic after consuming this treat. 
Patriotic Yogurt Popsicles
Yield: Makes about 10 popsicles
Ingredients
3 cups vanilla greek yogurt

Red and blue food coloring 

Popsicle molds 
If you do not have popsicle molds: 
Popsicle sticks

Small paper cups

Muffin pan to hold up cups when freezing
Instructions:
1. Divide yogurt into 3 bowls measuring 1 cup each
2. Add blue food coloring to one bowl, red to another, and leave the last one as is (white)
3. Scoop the yogurt into your molds in layers
4. Freeze for 4 to 6 hours
5. Enjoy!