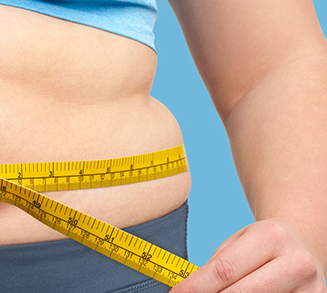 Weight Loss
Don't Wait to Lose Weight
As a bariatric surgeon, I have found that patients are more likely to have greater success with their weight loss following bariatric surgery when it is performed at a lower, obese weight.  A recent data study conducted by researchers at the University of Michigan, Wayne State University and Henry Ford Health System supports this idea.
The study concluded that patients who had a BMI less than 50 were 36% more likely to fall below a BMI of 30 following surgery. Similarly, the study also detailed that patients with a BMI greater than 50 were only able to match those results and fall within a healthy BMI range 8.5% of the time. 
That's not to say that heavier patients are unable to lose weight and experience an improved quality of life. On the contrary, this study is simply communicating the greater chance of weight loss success when beginning the journey at a BMI of less than 50.  What many patients fail to recognize is that you do not need to be at your heaviest weight in order to have weight loss surgery. Our practice actually recommends that you do not wait to have weight loss surgery! Take the steps now to schedule a consultation to be seen by one of our trained professionals to learn if and when you are ready for weight loss surgery!
Types of Surgical Procedures
Aside from the patient's starting weight and BMI, the type of weight loss surgery procedure can impact the patient's success in ultimately lowering their BMI and having long term weight loss success.  In our practice at Live Healthy MD, we perform all of the available weight loss procedures since "one size does not fit all" and the type of obesity treatment needs to be tailored to each individuals needs.
Benefits of Lowering Your BMI
According to the Centers for Disease Control and Prevention (CDC), more than one-third of the U.S. adult population is considered obese. Out of the 36.5% of obese adults in America, only 1-2% pursue surgical weight loss. Therefore, many obese patients fail to recognize their chance of increasing their quality of life and their life expectancy through surgery.
When patients are able to maintain control of their BMI, and ultimately get it below 30, they can significantly lower their chances of multiple health related problems such as type 2 diabetes, heart disease, stroke, cancer, and joint related diseases. Most of these medical problems stem from an unhealthy weight and unhealthy diet which in turn leads to a 50% greater risk of premature death when compared with individuals who have a BMI less than 30.
Similarly, patients who are able to lower their BMI below 30 are more likely to discontinue the use of medications for the long term treatment of chronic disease such as elevated cholesterol,  high blood pressure, diabetes insulin, and sleep apnea.  Not to mention there will always be a significant improvement in their quality of life.
Taking the Next Step
Ultimately the only way to know if integrating weight loss surgery into a comprehensive weight loss plan is to learn more about the benefits and potential risks. The best way to do this is attend a surgical weight loss seminar or have a private consultation with a respected surgeon who specializes in the treatment of obesity…a chronic disease.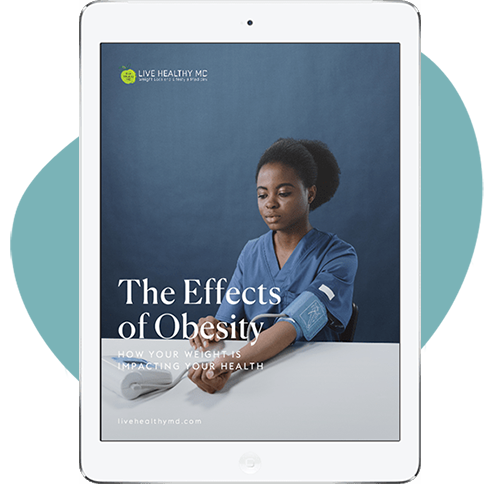 Learn about the harmful effects obesity has on your body and your health.
Download Guide