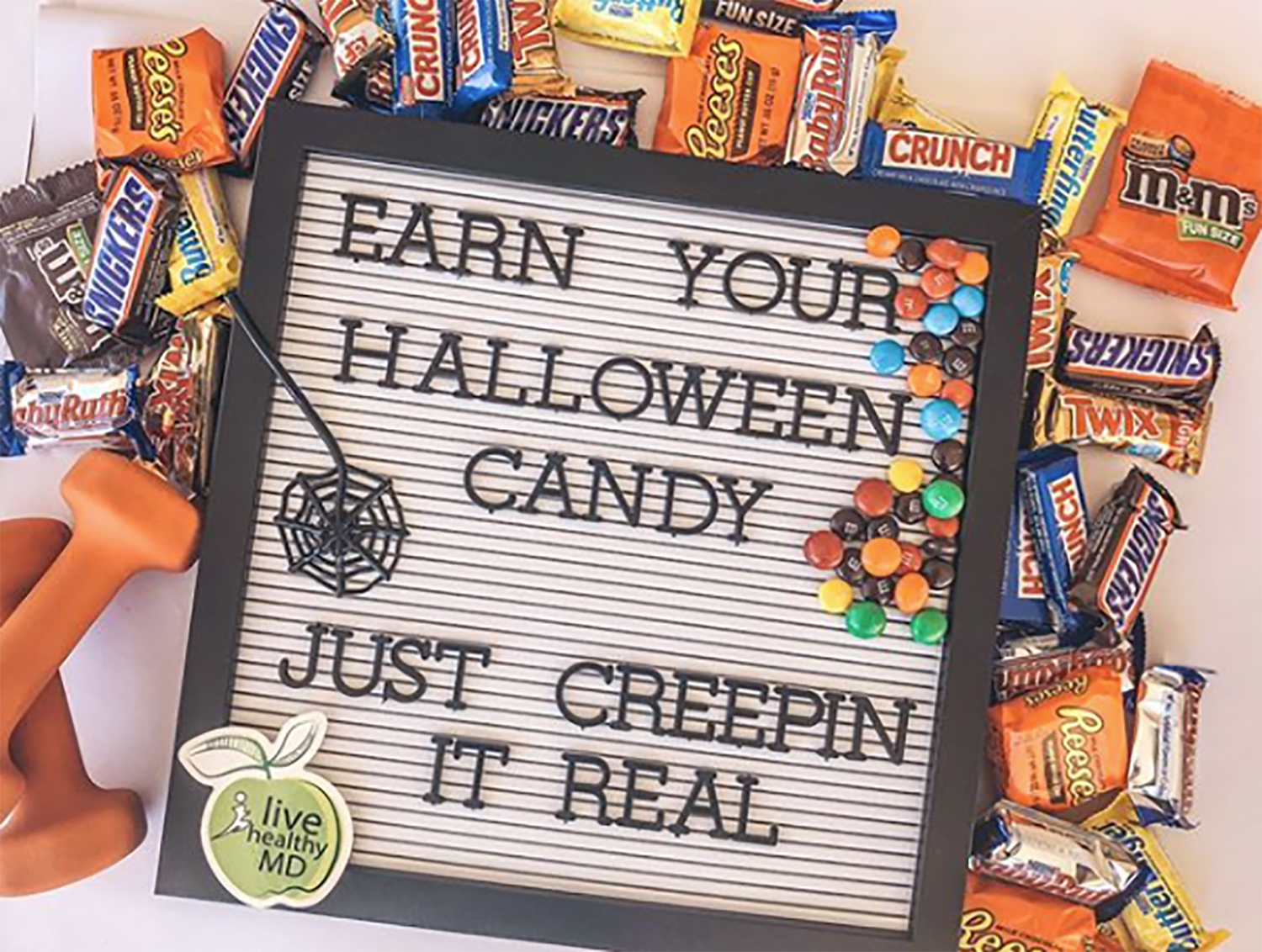 Food & Nutrition
How to Earn Your Halloween Candy
Do you ever wonder how many calories you are consuming on Halloween with all the candy? Or how long you will have to workout to burn those calories you have just consumed? I have created a detailed infographic to show you just how many calories and carbs you are consuming with every sugary, chocolatey bite.
I pulled together some stats to find out how many minutes the average male and female will have to walk in order to burn off their favorite Halloween chocolate treats. 
According to CDC, the average male is 5'9" and weighs 196 pounds while the average female is 5'4" and weighs 169 pounds. Based off of these numbers and the average walking speed of 3 mph, males will have to walk for 23 minutes to burn 100 calories while females will need to walk for 27 minutes to burn 100 calories.
So just how long will you have to walk to burn off that chocolatey goodness?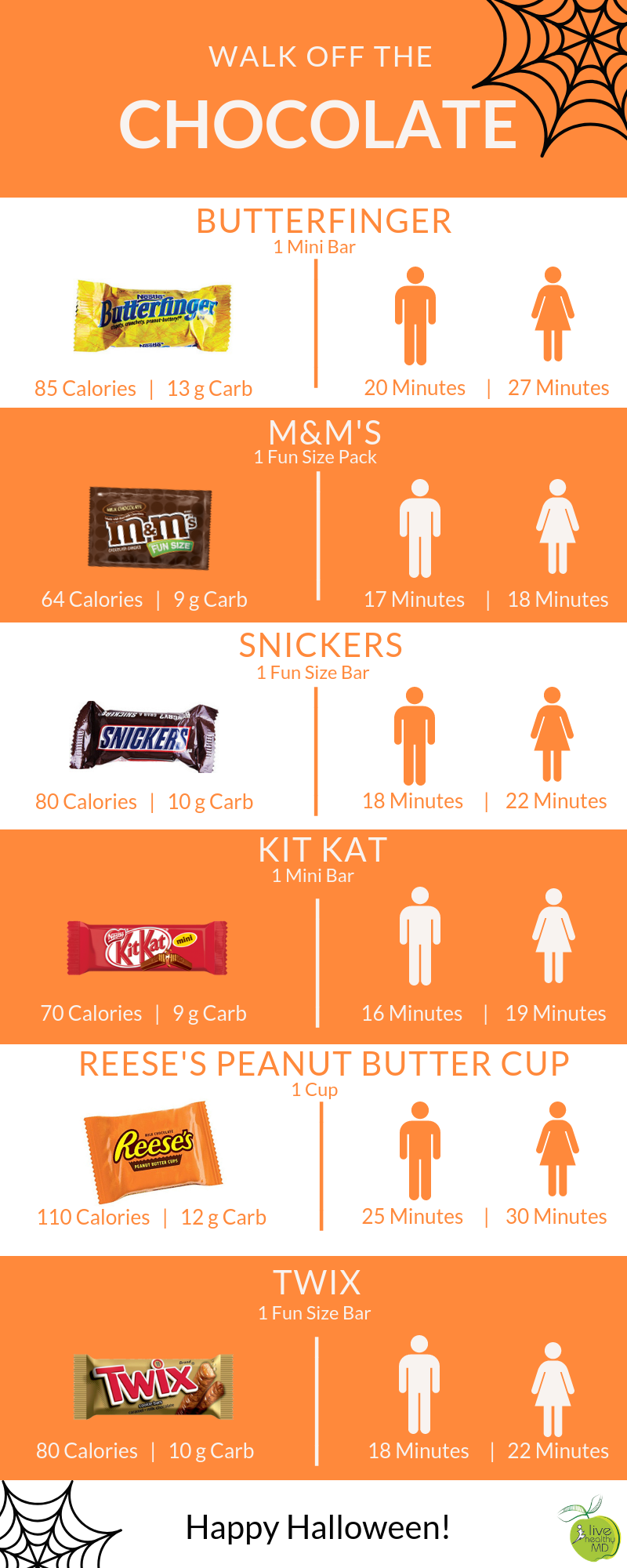 Well, now you know just how long your you will have to walk in order to burn off just ONE piece of candy. Hopefully, this will keep you from over indulging this Halloween! Next time you are tempted, remember that food averages 80% of weight loss/maintenance/gain while exercising averages 20%. "Creep" it real and continue "exorcising".