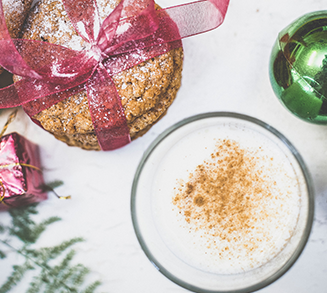 Food & Nutrition
Rethink Your Drink: Winter Edition
Winter has arrived, and for most people, this means healthy eating is just as frozen as your fingers in the morning. It is not uncommon to find yourself trying to justify the fact that there are "too many temptations around" with the idea that your "new years resolution will take care of the extra lbs." Sound familiar? 
The staff at Live Healthy MD, myself included, does not promote diets—instead, we encourage a lifestyle change. Your relationship with food should not be based on the idea of "I'll start tomorrow", emphasizing the counting of calories day today. Rather, you should be focused on eating healthy overall. 
All of that being said, ordering a Venti White Chocolate Mocha every morning should NOT be in your routine. Similarly, drinking sugary beverages, in general, should halt. There are TONS of hidden calories and carbohydrates in every sip of sodas, flavored coffees, teas, etc. 
The carbs and calories in those sugar-filled beverages quickly add up, and soon enough, you have surpassed your recommended daily consumption of sugar. 
But just because you eliminate the sugar-packed beverages from your diet, does not mean you ONLY have to drink water or bland beverages! I have put together a few winter-inspired, low-carb drinks that will not sabotage your diet. You can download the recipe guide for these beverages by clicking the button below. 
So before you pick up a soda at the gas station or you order another White Chocolate Mocha, take a look at these drinks and how much sugar they have in them!
.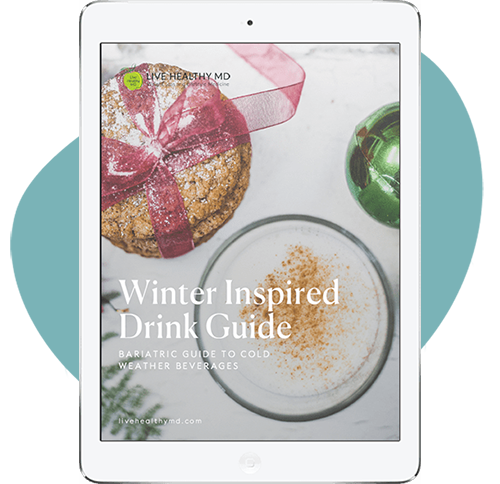 Cozy up with these low-carb and delicious bariatric-friendly winter drink recipes.
Download Guide