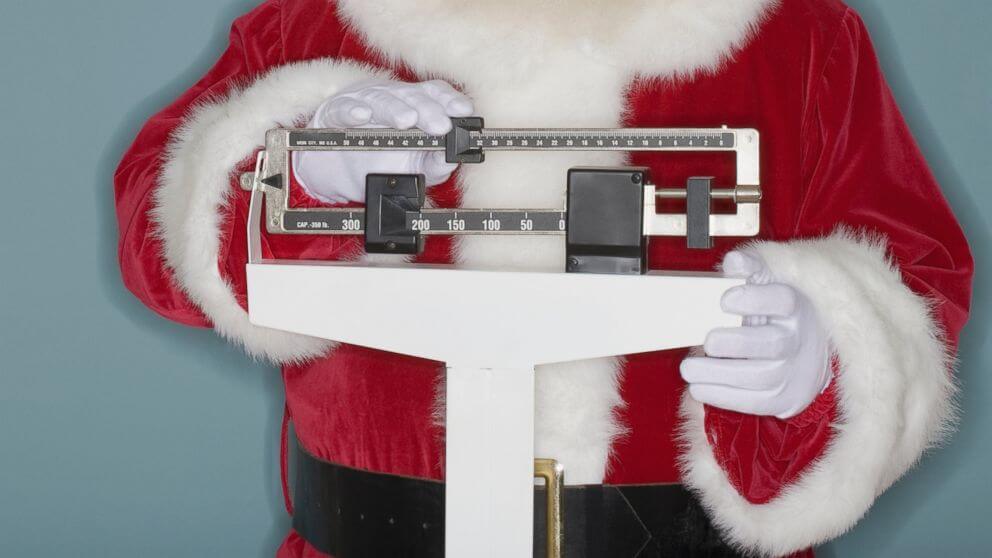 Food & Nutrition
The Bariatric Patient's Guide to a Healthy Christmas
We are halfway through December and as much as you may hate to admit it, you have probably slipped up a few times on your healthy eating and exercise regimen. But before you fall too far off the wagon, we want to give you some healthy tips for the reindeer (I mean remainder) of this holiday season.
We understand that the holidays are a time to eat, drink and be merry. But we want to make sure you don't find yourself in a downward spiral even after the month is over. Check out the tips below and try to implement them in the coming days and weeks to keep yourself from looking like a Santa (or Mrs. Claus) who ate too many cookies. 
1. Track your food and beverage 

intake
For most people, the holidays mean that all healthy eating goes out the window. And as you are prancing around to different holiday parties, you may find yourself far exceeding your caloric and carb intake. Therefore, we suggest that you continue to track your food and beverage intake to make sure you are staying (somewhat) on track. 
2. Fill up on breakfast 
By eating a nutritious breakfast that is packed with protein, you can fill up before you begin the snacking. Which brings me to our next point...
3. Limit the snacking 
If your house is anything like my family's, we have Christmas treats sitting around from the time Thanksgiving is over. So it may be hard to stop that grab-and-go mentality throughout the day. But keeping the snack food out of sight, it is likely to be out of mind. 
Better yet, just don't keep it in your house no matter how tempting it is! 
4. Experiment with healthier recipes 
The internet has a plethora of healthy alternatives to some of your favorite Christmas recipes. And just because it is healthy, doesn't mean that it is gross. So get creative with your recipes this year. 
5. Drink lots of water 
Drinking lots of water not only keeps your metabolism high but it also helps you to consume fewer calories as you are likely to fill up on liquids. Similarly, water is a great detoxifier and will flush out all those unhealthy "toxins". 
6. Limit the alcohol intake 
Well....if you are a bariatric patient, you know you shouldn't be drinking, as one drink equals three after surgery. But if you do decide to drink alcohol, it is important to limit your consumption, not only because you will become intoxicated faster, but because alcohol is liquid calories! 
7. Find holiday activities
The holidays are a time for the family to gather around and celebrate each other's company. But that doesn't always have to mean gathering around the table for a meal. Find some fun and festive activities to do this holiday season that will keep you busy, active, and enjoying family time.
8. Get active
Just because the holidays are here, doesn't mean you have an excuse to lounge all day and watch Hallmark holiday movies. Be sure to make your days productive by getting up and moving. And if you must catch up on all your favorite Hallmark holiday films, just be active doing so like hopping on a treadmill or stationary bike.
9. Catch up on sleep
We all need a little R&R, don't we? Getting adequate sleep is essential for your overall health and well-being. Not only does sleep lower your stress and blood pressure, but it will help you limit the cravings and binge eating.
10. Enjoy yourself
While we want to emphasize the importance of a healthy holiday season, we also want you to enjoy yourself. So eat, drink and be merry—just be sure you are doing so in moderation!