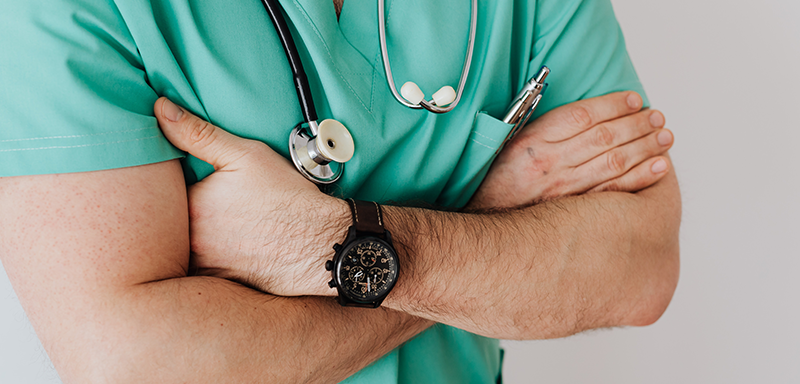 Weight Regain
4 Practical Tips to Avoid Weight Regain after Bariatric Surgery
A common misconception surrounding weight loss surgery is that it is a permanent fix. Although surgery can help patients lose weight at an otherwise faster rate than they would with diet and exercise, it will not keep the weight off forever—patients must maintain a healthy lifestyle. 
As a bariatric surgeon, I have seen many patients who are confused about why they have regained their weight after bariatric surgery. In most cases, patients are partaking in unhealthy lifestyle habits that they are entirely unaware of. In last week's blog, we talked about the steps you can take to avoid regain from a wellness perspective, and this week we will dive into the more practical tips to help you achieve long-term weight loss success. 
1. Follow Up with your Bariatric Care Team.
Some of the most successful bariatric patients are the ones who frequently attend their follow-up visits after weight loss surgery and maintain regular contact with their weight loss provider. Patients who attend their post-op visits have the chance to meet one-on-one with their surgeon and dietitian to evaluate their eating and exercise habits. 
By attending follow-up visits with your physician, you are likely to mitigate the bad behavior and avoid weight regain. Similarly, your physician will be able to identify any possible medications that are preventing successful weight loss. 
The most common reason an individual fails to get help after weight loss surgery is feelings of embarrassment and a sense of failure if and when they have regained the weight. We want our patients to know that weight regain is not a sign of failure. Most of the time, the patient's overall health is still significantly better after surgery, which is one great accomplishment in and of itself. It has been proven that when patients are held accountable, they are more likely to succeed. So be sure you are scheduling your visits to stay on track and avoid significant weight regain. 
2. Stick to the Program
Following your weight loss program's recommendations may seem obvious. Still, we know from experience that patients tend to follow their own dietary guidelines soon after surgery (within the first 6 to 12 months). It's human nature to fall back into the old habits that contributed to obesity in the first place.
At Bariatric Centers of America, we teach bariatric patients the "food test rule" to make regular healthy food choices. The "food test rule" focuses on filling your plate with high-protein foods, aka anything that walks, swims, crawls, or moves in any form. Next, fill up on non-starchy vegetables – preferably green vegetables because they are low in carbs and have lots of vitamins and minerals. If you are looking to lose weight, you can still eat carbohydrates (in moderation) but focus on complex carbs such as whole grains, brown rice, beans, etc.
The consistent application of our "food test rule," along with thinking of food differently, helps our patients apply these weight loss principles to their everyday life to make healthy food choices that will help them maintain the weight they lost.
3. Find Support
Many studies have proven that physical and emotional support will ultimately help patients become more successful with their weight loss. Support can come in all forms, but regardless of the type or the degree of involvement you would like your "mentor" to have, you must find encouragement to meet your goals.
A healthy support system consists of people who celebrate your successes and love reminding you when your stated desire to live a healthy lifestyle does not match your actions. Find someone or a group of people you can lean on that will walk this weight loss journey with you. 
For patients seeking to lose weight, we encourage them to find a workout/accountability partner, lean on family and friends for times of encouragement, or to get involved in online communities such as a bariatric support group. Regular support group attendance has been shown, in many studies, to improve patients' long-term outcomes after weight loss surgery. A properly run support group provides an informal way to maintain contact with the patient's weight loss provider while at the same time providing ongoing education about proper nutrition and lifestyle changes.
4. Recognize Obesity is More than a Food Addiction
As the prevalence of obesity continues to rise, doctors and society alike have begun to look at obesity as more of a metabolic problem than a social problem. In many cases, obesity is not a sole result of overeating food but is also a result of hormonal imbalances. 
With that being said, you may need to look outside your bariatric office to seek treatment. This may include following up with your GYN (ladies) or even visiting an endocrinologist to get your thyroid tested. If you are experiencing weight regain and you have been adhering to a healthy diet and exercise regimen, we suggest you schedule an appointment with your bariatric surgeon so they can help you get to the root of the problem. 
At Live Healthy, we are on a mission to help patients live healthy, not just one-year post-op, but for the rest of their lives. We emphasize the importance of having a bariatric care team that will walk with you through your post-op journey. So, even if you had surgery elsewhere, we encourage you to fill out a form on our website and get connected with a provider in your area that can support you on your post-op journey to success.