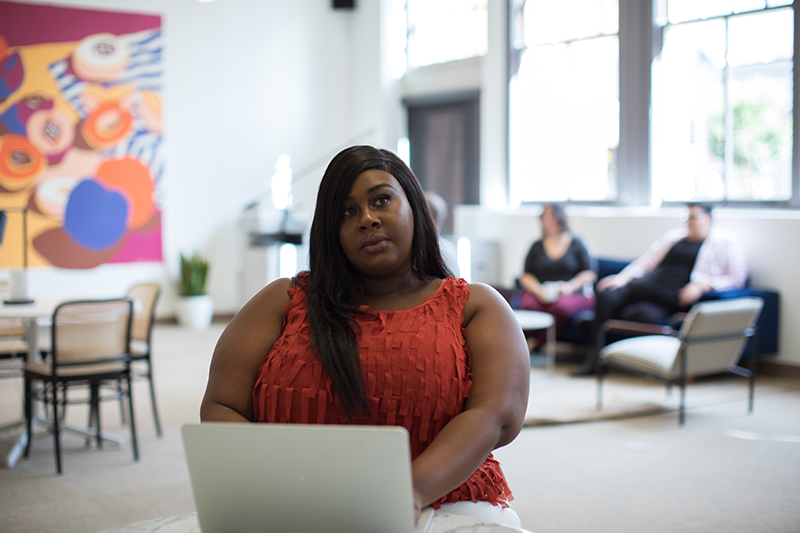 Pre Weight Loss Surgery
Deciding to Have Weight Loss Surgery
If you are thinking about having weight loss surgery, I first want to say "congratulations".  The decision to have weight loss surgery is not an easy decision and must not be taken lightly. With that being said, it is a wonderful way to transform your health, and your life when everything else has failed.
You probably heard about weight loss surgery through a family or a friend. You may have even heard the term "bariatric surgery" mentioned on television or social media. Weight loss surgery is becoming increasingly more common as the obesity epidemic begins to spiral out of control.
So, what do you need to do in order to begin your journey and take control of your health?
Do Your Research
Read about weight loss surgery on the internet. There are many great websites that highlight, the good, the bad, and the ugly of bariatric surgery. Find out what each of the surgeries require before and after you leave the hospital. This includes adhering to a healthy diet,  committing to attending follow-up appointments and support groups, taking vitamins, and understanding some of the consequences of having massive weight loss.
Despite popular belief, bariatric surgery is definitely not the easy way out. It takes years of commitment and dedication to ensure you don't regain the weight you worked so hard to lose; however, if you stick to the plan you will be highly successful
With that said, don't let this scare you away! Weight loss surgery has HUGE benefits for many individuals and, truly, changes and saves lives. I have not heard one patient say they are not happy they decided to have the surgery—everyone is so grateful for what the surgery has done to transform their lives.
I would also recommend visiting your primary care doctor to get their opinion regarding the surgery and seek out a surgeon who dedicates their professional career to treating obesity and specializes in ALL of the various surgeries (bands, sleeves, gastric bypass, and doudenal switch).  Visit our website for more information on all of these procedures.
Attend a Weight Loss Seminar
At all of our locations, we offer a FREE weight loss seminar that teaches the basics of each procedure and the benefits, as well as the associated risks with surgery.  These seminars are held periodically throughout each month and are open to the public. And just because you attend does not mean that you must follow through with the surgery itself.  These seminars are a good way to get your questions answered in an informal manner.
Schedule a Consultation
Before scheduling a consultation, I would recommend checking your insurance coverage. Nowadays, most insurance companies will cover bariatric surgery, however it is beneficial to still give them a call to find out more about your benefits. If your insurance does not cover bariatric surgery, you can still schedule an appointment with our doctors and they will work with you to figure out payment options.  Occasionally we have advised patients on alternative coverage that allowed them to ultimately have surgery.
In our program, at your initial consultation, you will attend a New Patient presentation where your surgeon will again review the different procedures in more detail. You will then have a chance to meet individually with your doctor to address any concerns and the steps moving forward.
Find Support
The last step in deciding to have weight loss surgery is enlisting support from your family and friends. As I stated earlier, weight loss surgery is not easy and there will be times when all you want to do is give up—especially if you have no one on your team. Therefore, if you want to be successful (and make the journey easier for you), find a support system that will celebrate your victories and motivate you when you feel defeated.  At Live Healthy MD we have a very active support group and facebook page.  I always tell my patients that some of the best support you can find is from the community of peers that had surgery.
If you have already had weight loss surgery, please share this with your family and friends. Let them know that the benefits of surgery FAR outweigh the health risks associated with the disease of obesity.  Please share this information on your social media pages.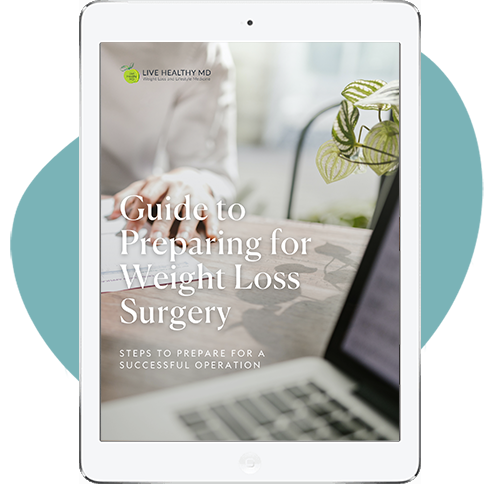 Preparing for Weight Loss Surgery Guide
Deciding to have weight loss surgery can be an overwhelming decision. In this guide, we break down all the details you need to consider when evaluating your various options for weight loss.
Download Guide