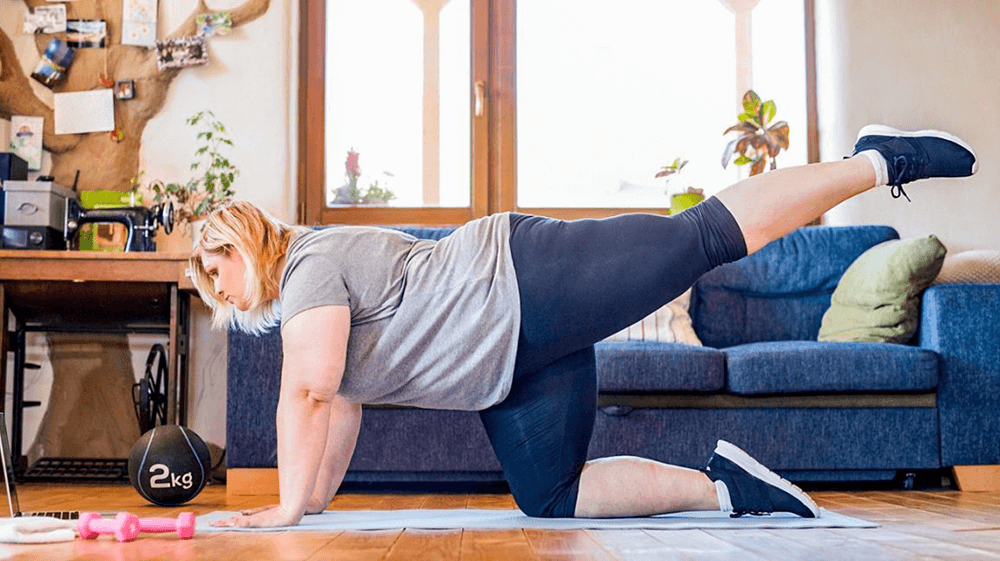 Fitness
How to Workout from Home + Free Bariatric Home Fitness Guide
We have all been spending a lot of time at home lately as a result of the COVID-19 Shelter-in-Place orders. With gyms closed and some public parks, it can be challenging to motivate yourself to workout and stay active during this time of quarantine.
As a bariatric patient, you may fear falling back into old habits and packing on the pounds. Last week we talked about ways to stay healthy when spending lots of time at home. And this week, we are taking another approach to help you avoid the quarantine-15: how to exercise from home. 
Finding the motivation to workout at home can be challenging. When you go to the gym or meet your workout buddies, you have some form of accountability. Whereas, when you are exercising at the same place you sleep, eat, and lounge, it's easy to find excuses not to exercise. So here are our top tips on how to make working out from home a habit and how to stay healthy during quarantine. 
1. Designate a time each day to workout.
By allocating 30 or 45 minutes to exercise during a specific time each day, you are preparing yourself for what is to come. You are minimizing the excuses because you have already built this time in your day for fitness. My recommendation is to find time in the mornings, as you are more likely to make excuses not to exercise as the day goes on. 
2. Create a space to workout.
Not only can this be the area where you have enough room to move around and possibly store your equipment, but this is also an area with minimal distractions. By creating a fitness area in your house, you are preparing your mind to workout every time you enter that room or space. Try to minimize distractions in this space, such as a couch or television—unless you are using your TV to stream workout videos. 
3. Create a workout schedule.
When you were going to the gym, you likely had a fitness plan you were adhering to; Mondays and Fridays were cardio, while Tuesdays and Thursdays were strength days. Now that you are stuck having to workout from home, you likely do not have all the equipment you used to find at the gym. So, create a new schedule you can follow at home. Instead of 30 minutes on the elliptical, go for a 30-minute walk outside. And instead of weight lifting, use resistance bands to build muscle.
4. Follow a training program.
Social media is swarming with fitness gurus posting their workouts and selling fitness guides. When you follow a workout created by someone other than yourself, you are more likely to stay motivated to work out for longer than 15-minutes. Some of my favorite athletes who post their workouts on Instagram are Natacha Oceane, Morit Summers, Jeanette Jenkins, Charlee Atkins, and Taylor Chamberlain Dilk. 
5. Get creative.
Now is the perfect time to mix up your workouts. Get creative with your moves by incorporating more bodyweight exercises. Or work on burning more calories in 20 minutes with a HIIT workout. 
6. Invest in a few pieces of workout equipment.
Purchasing some workout equipment, such as a mat, exercise ball, and some resistance bands, can motivate you to exercise more. You don't have to spend a lot of money to get started and to stay fit.
And when life does go back to normal, join us in our group fitness classes for our bariatric patients!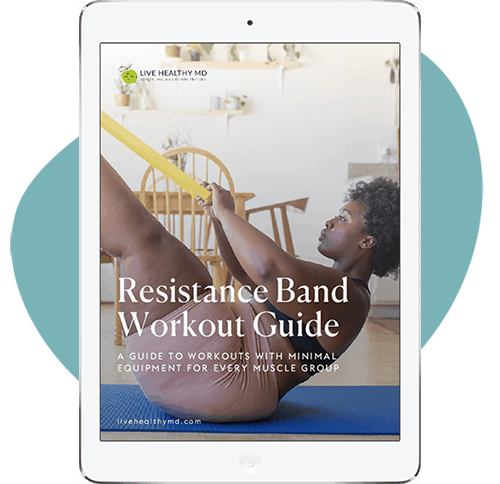 Workouts for anywhere and for every muscle group.
This resistance band guide is the perfect way to help you stay active and get strong using only resistance bands.
Download Guide