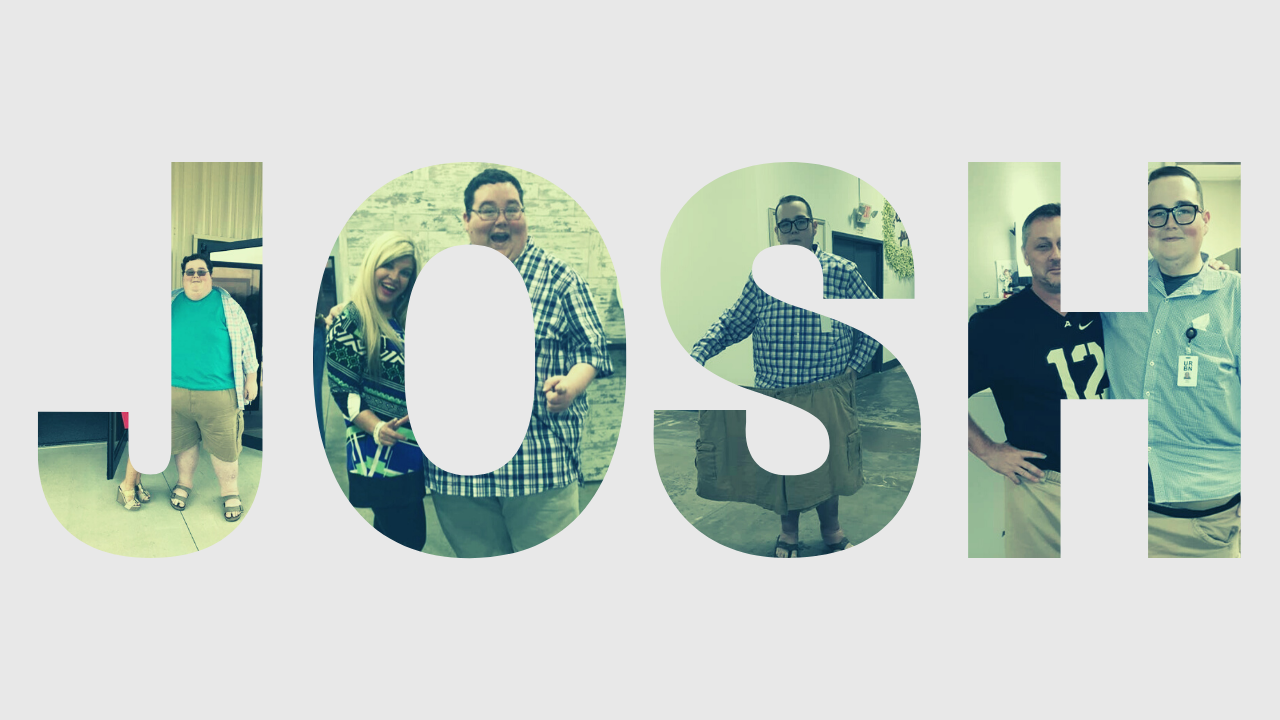 Patient Stories
My Journey From 600 to 230 Pounds: Josh Bounce
I had a Duodenal Switch on October 10, 2018. From the time I can remember, I have always been a heavier-set person. Growing up in Las Vegas with a lower-class family, eating healthy wasn't a priority, and a lot of the time, the cheapest choice was all we could afford. So early on in life, I developed some pretty bad eating habits. Combined with the fact that I had hypothyroidism, maintaining a healthy weight was not easy. 
As I grew up and began to see the effect my weight was having on me, I started trying different weight loss methods through diet and exercise. However, these diets only worked for a little while until my weight wouldn't budge anymore as I settled back into my old ways. For the most part, the weight stayed about the same throughout high school. It wasn't until I went to college that I began to see a drastic increase in my weight. 
By my freshman year in college, I had gone from 320 lbs to almost 450 lbs. After that, it was an up and down battle with several hospital stays, a heart attack at age 22, and a life and death battle with a respiratory illness that landed me at my heaviest weight off 606 lbs in January of 2018. With my weight came extra health concerns, including sleep apnea, type 2 diabetes, and hypertension. 
Why I Decided to Have Weight Loss Surgery
In early 2016, my primary care doctor, James Ford of Wrens GA, stressed the need for me to make a drastic change and suggested bariatric surgery as an option. I didn't think much about it and went on with my life as a 600 lb man.
However, in 2018, that all changed when I had another heart scare. Dr. Ford sat me down and said, "Son, unless you make a consultation with Dr. Mike Blaney at Live Healthy MD in Augusta, this is going to be our last visit." Dr. Ford believed my weight would kill me if I didn't do something about it. I agreed to go to the consult. 
Starting my Journey at Live Healthy MD
When I attended my first consult, I can't say that I was excited—I was hesitant and a little apathetic. Yet I knew that one visit couldn't hurt. At that visit, the staff at Live Healthy MD gave me a list of requirements I needed to complete before having the bariatric surgery. And that was when I knew I was actually going to go through with this. It all became so real.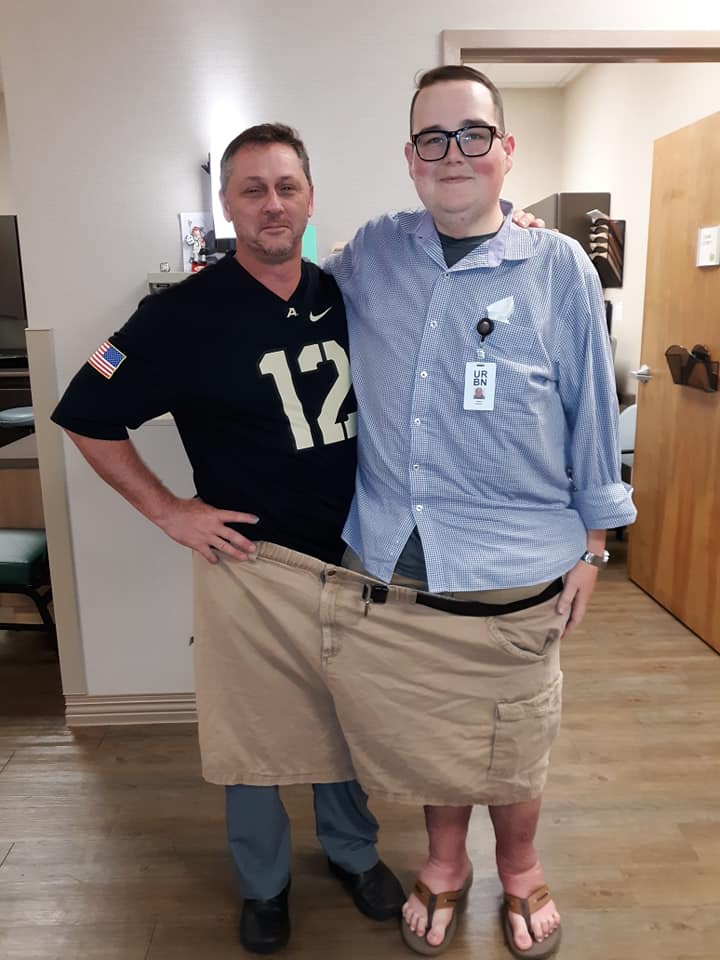 When I met with Dr. Blaney, he was just as real with me as Dr. Ford had been. Yet he did so in a manner that you knew he and the team at Live Healthy MD actually cared for you—enough to want to see you succeed at life. I felt sure that they would give me the best care and afford me the best opportunity in advancement toward my own goals and success. 
My journey to bariatric surgery wasn't just with the doctors alone. The process that Live Healthy MD established allowed me to get to know the entire team through the pre-op process. They made it easy for me and treated me like family. From the team that files the claim to the psychologist to the dietician, they are all there to make sure you have everything you need to achieve all pre-surgery goals to get the approval for the surgery. 
My Surgery Experience
Total Weight Loss: 370 pounds
Surgery Type: Duodenal Switch (DS)
Surgery Date: 10/10/2018
Surgeon: Dr. Michael Blaney
The day I got the call that my surgery was scheduled, I was so excited. I had waited long enough, completed my six-month diet, and all the requirements for surgery. Between the time I had begun the process to the day of surgery, I had lost over 100 lbs (going from 606 lbs to 499 lbs), which was no small feat. 
By the time my surgery date rolled around, I knew this was the best chance at a second life.
After bariatric surgery, my recovery was a breeze. I was out of work for five weeks to heal with not much pain, aside from a glassy discomfort at times. Your surgeon will stress walking and moving after surgery, which is so essential to alleviate the pain! Once I had recovered, I learned what I could eat, what my body could handle, and what sat well in my new stomach. 
My Non-Scale Victories
It is important to set goals through the process to keep yourself motivated. For me, my goals were to ride a bike, hike the Zion Narrows in Utah, and kayak for an entire weekend during the summer. 
These are considered non-scale victories. I set some scale goals, but I didn't focus on these as much. I knew the weight would come off with time and hard work. My only scale goal was at the end of one year from surgery I wanted to weigh 275 lbs.
Life After Surgery
With all surgeries come complications and risks, and I ended up being the one in a million. It was around my 6th-month mark after bariatric surgery. I noticed that I hadn't been able to hold food down for about a month and decided to make an appointment with Dr. Blaney. 
I went to the office, and they sent me for an upper GI and a CT of my intestine. They ended up having to do what should have been a painless 30-minute exploratory surgery to see if something was wrong. What the surgeon ended up discovering, though, was that the entire intestine had tied itself in a knot. The surgery went from 30 minutes to around 6 hours to fix my intestines and untie it. 
I was discouraged, to say the least, as I thought this would set me back another six months from reaching the goals that I had set for myself. But I was also extremely motivated and knew that nothing (and I mean NOTHING) was going to stop me.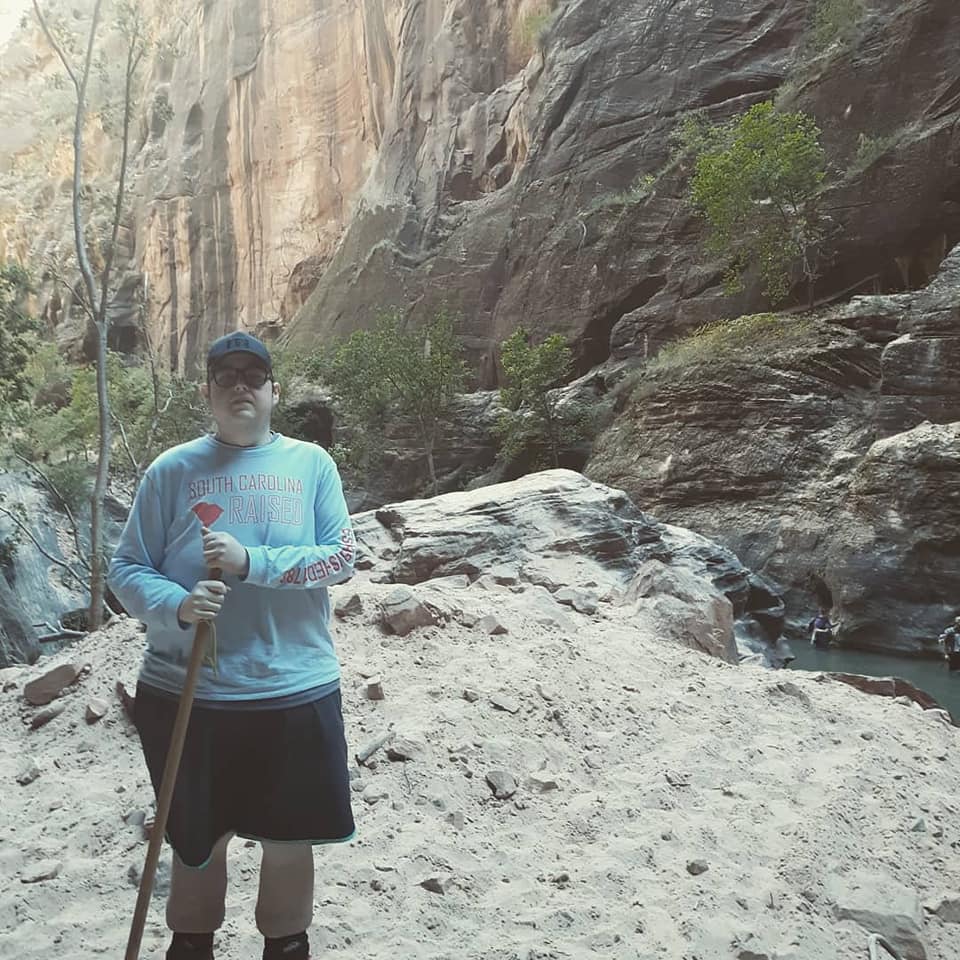 I used to be a 600-pound man. I used to have to carry around an oxygen tank in my mid-20s. I used to have to worry about suffering from a second heart attack. But today, having lost 370 pounds, I can proudly say that I have accomplished more than I thought I would! 
I hiked the Narrows in Zion National Park, I flew on a plane (comfortably!), I rode a bike, and I CRUSHED my one-year weight loss goals. I currently weigh 236 lbs. and feel GREAT! The benefits are astounding. Not only do I feel better, but all of my health issues, like sleep apnea, diabetes, and hypertension, are gone!
My Final Thoughts
To say that this was the best decision I have ever made would be an understatement. 
But here is a forewarning. This journey is not easy. You will have to work at it from the start of your goals until you take your last breath because this is a lifelong journey. 
And unfortunately, not everyone is cut out for this type of commitment. I encourage all bariatric patients to really think about this journey before committing. I can only tell you that if I read this, I would say I appreciate the candid nature of being told not everyone succeeds, but if you give 110% (and then some), you will see a new world unfold before you. 
I know that because of my bariatric surgery, my future is so bright that I need sunglasses to see! Trust me, even with the ups and downs, it was all worth it to live my best life!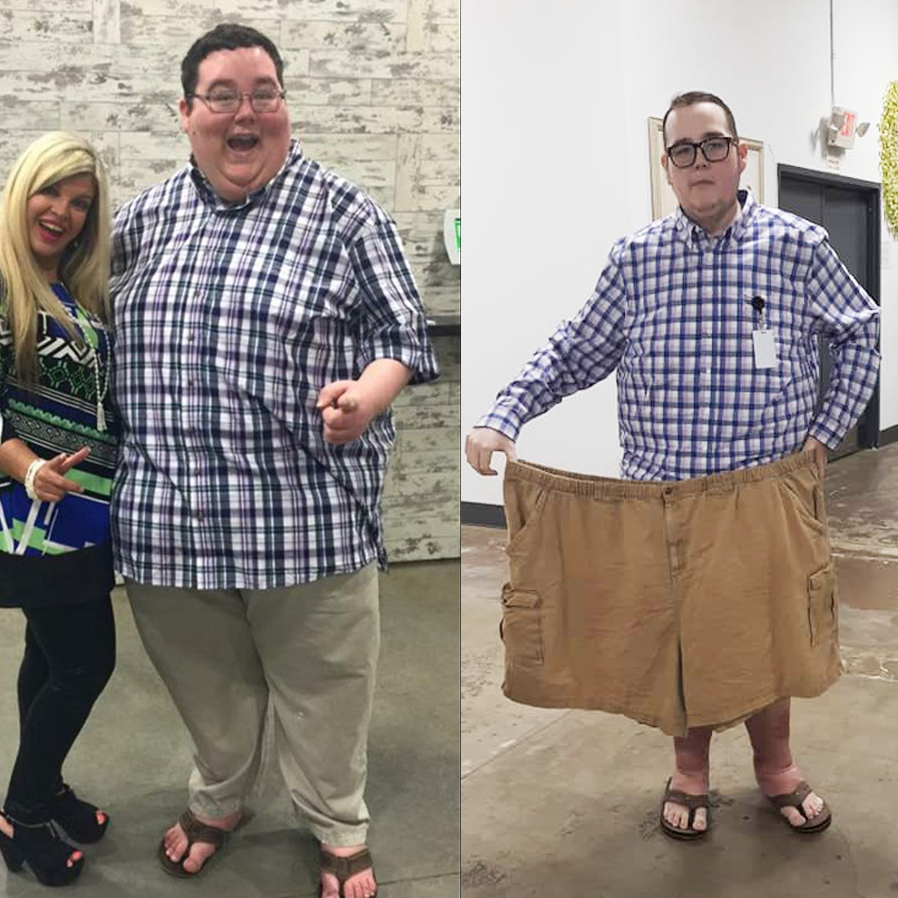 My final piece of advice is to remember that each person's pre and post-op journey is different. We are all starting from a different point, and we all endure different struggles, both physically and mentally. So please don't compare your journey to mine. You may not lose 100 lbs before surgery, but you may not have the same issues that I had after surgery. Enjoy your journey, and learn how to use your tool! This is a lifelong journey, so keep at it. It's a marathon, not a sprint (and quit).