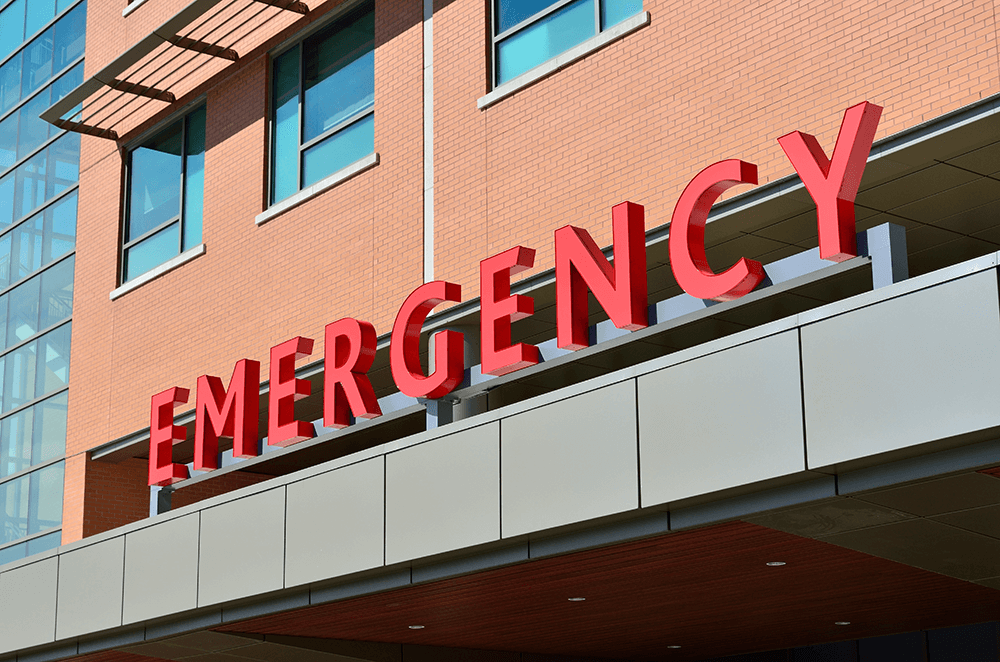 Weight Loss Surgery
The Risks Associated with Having Bariatric Surgery in Mexico
Over the last several years, a growing trend has been medical tourism, with many patients seeking bariatric surgery in Mexico. Yet, aside from the appropriate aftercare that we discussed in last week's blog, traveling internationally for weight loss surgery carries a considerable risk for your health and your wallet. 
All surgeries carry a risk, and even the most well-trained and skilled surgeons have complications. Therefore, it is imperative that the patient has a relationship with their operating surgeon and that this surgeon is readily available to manage any of their complications.  Within our practice, we have cared for numerous patients who have had to come to the emergency room due to post-surgical complications within days of returning home.
Risk of Having Bariatric Surgery in Mexico
1. Insurance Coverage for Complications
Many patients do not realize that when they return home after having weight loss surgery in another country, their insurance will not cover these complications. In most cases, the patient is left with thousands of dollars in out-of-pocket expenses. The thought of saving some money by having weight loss surgery in Mexico soon evaporates as they are faced with a mountain of bills. 
Furthermore, you may be unable to file a medical malpractice lawsuit in another country, being it's complicated. The medical malpractice laws in Mexico are significantly different than in the United States, and you may not be able to sue for malpractice.
2. Lack of Post-Surgical Care for Complications
Complications, if they happen, usually do not occur until the patient has returned home. I have personally cared for individuals who have gone straight from the airport to the emergency room with devastating post-surgical complications. It is not surprising that the surgeon at your local emergency room would not be enthusiastic about taking care of the complications created by another colleague, especially when the surgery was performed in another country. 
Furthermore, this leaves the patient in a very awkward position, not knowing who to call or what to do. I have taken care of patients communicating with the program in Mexico for several days, being told that everything would be okay only to end up in the emergency room days later. If the patient were to know who to call locally, they could have been physically examined when the problem arose, potentially saving them a trip to the ER. 
A quick internet search will reveal many news videos and stories of patients who underwent surgery in Mexico to save money, only to end up with severe complications resulting in lifelong health problems and significant debt, or even worse – death.
Other options that will allow you to have bariatric surgery without traveling internationally:
With the cost of bariatric surgery being around $20,000, it's no wonder that many Americans are finding other options to be able to afford weight loss surgery. Unfortunately, though, when it comes to healthcare, cheaper is not always better since many patients do not realize the potential hidden cost beyond saving money. We recognize that surgery in the United States is more expensive than in Mexico; however, when you consider the additional costs of long-term care, the cost savings are soon lost, especially if the individual were to have a complication.
If your insurance does not cover weight loss surgery, we encourage you to consider other options before traveling to Mexico for bariatric surgery. Weight loss surgery is an investment in your health and something that should be taken seriously. 
We know that many patients do not have the financial resources to make this investment right before surgery, so many medical financing companies will provide short-term secured loans. In most cases, the cost is no more than a car payment. Additionally, most retirement plans will allow for a penalty-free withdrawal to pay for medical care. Other options include home equity loans that would provide the individual with a much lower financing rate.
At Live Healthy MD, our surgeons are happy to discuss all of these options with you. We encourage you to make an appointment to sit down and discuss the possibility of seeking surgical care outside of your local community. We want to make sure that you make a well-informed decision before committing to surgery performed by someone outside your local community.