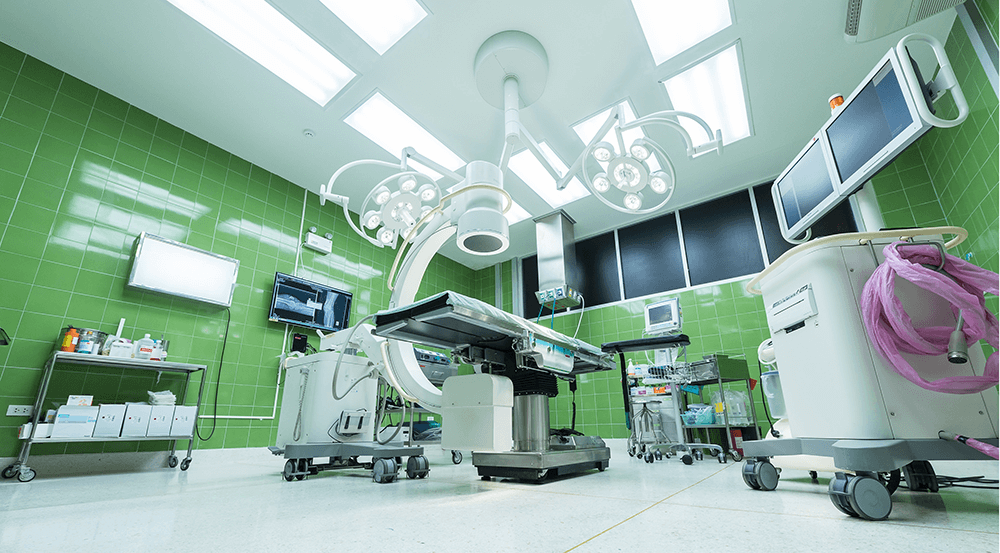 Weight Loss Surgery
Why You Should NOT Have Bariatric Surgery in Mexico
At a cost of $15,000 to $20,000 for bariatric surgery, it's no wonder that many Americans whose insurance does not cover weight loss surgery are seeking other options. Over the last several years, a growing trend has been medical tourism, with many patients seeking bariatric surgery in Mexico. The chance to save $10,000 or more is very tempting to consider, especially when somebody is desperate to lose weight and realizes that their best, and often only, option is weight loss surgery.  Unfortunately, though, when it comes to healthcare, cheaper is not always better since many patients do not realize the potential hidden cost beyond saving money.
Indeed, there are skilled surgeons and exemplary medical care in other countries; however, one needs to consider other factors apart from the cost to ensure that the patient has a good outcome. Here are some of the top reasons why we believe an individual should avoid traveling overseas for weight loss surgery.
Reasons to NOT Travel Overseas for Weight Loss Surgery
1. No Consistent Standard of Care
For better or worse, the medical industry in the United States is highly regulated, meaning there are federal and state standards to how hospitals, clinics, and physicians can practice. Unfortunately, in many other countries, the standards are lacking or significantly different from what we are used to in the United States. 
For instance, many surgeons in Mexico can perform advanced procedures, such as weight loss surgery, in a clinical environment that lacks a hospital's standard capabilities. Additionally, the medical training and the level of quality and skill of the physicians may be difficult to ascertain. 
In the United States, most weight loss surgical procedures are performed in a hospital setting designated for their quality outcomes based on the American Society of Metabolic and Bariatric Surgery Center of Excellence (ASMBS COE)standards. Surgeons performing weight loss surgery procedures within a Center of Excellence must adhere to certain standards and quality measures tracked regularly.  
International facilities have the capability of becoming designated a Center of Excellence; however, many of the facilities advertising for "cheap" bariatric surgery in Mexico do not follow these protocols. We have seen that some physicians claim to be certified in a specialty field (such as bariatric surgery) despite having insufficient training.
The United States has very stringent licensing and accreditation guidelines. When a physician advertises that they are board-certified, you can rest assured that their skills and experience have been verified by the American Board of Medical Specialties, as well as state and local licensing boards. Confirming that your surgeon is board-certified by the American Board of Surgery is an absolute must.  
In Mexico, The Mexican Council for the Surgery of Obesity and Metabolic Diseases is the official organization to certify a surgeon in bariatrics. If your surgeon is not certified by this organization, they may be performing surgery outside of their scope of practice.
2. No Strict Guidelines on Bariatric Qualifications 
Within the United States, there are excepted standards on who should and should not have weight loss surgery. This is based on the National Institute of Health's published guidelines. However, when traveling overseas for weight loss surgery, healthcare facilities do not follow the same criteria and are not very strict. 
Often, patients might have weight loss surgery even if they do not need it or do not qualify for it by traditional American standards. Many international surgeons are more than willing to take a patient's money, knowing that they will be back in the United States if and when a complication were to happen after surgery. 
3. No Appropriate Bariatric Aftercare
Successful weight loss surgery requires ongoing care. In our practice, we take a considerable amount of time preoperatively to adequately educate the patient of the risks and benefits of weight loss surgery. In Mexico, patients show up a few days before their procedure, undergo basic education, and briefly meet the surgical team. There is hardly any time to develop a relationship with the team and process the importance of making this life-changing decision. 
Additionally, every program has specific protocols for eating after weight loss surgery. A registered dietitian should be on staff to help guide your recovery. Patients desperate to have weight loss surgery are only thinking about the moment of getting the procedure done. Most individuals do not think about aftercare. 
Even if the surgery goes well, having an ongoing relationship with your surgeon and their team is critical to long-term success. For most patients to do well long-term in maintaining their weight loss, they need to have ongoing counseling and guidance from an expert weight loss team that incorporates the Center of Excellence standards within their program.
At Live Healthy MD, we believe that every patient deserves excellent aftercare, so we will never turn away a patient who needs our help; however, before considering surgery in Mexico, we strongly encourage you to seek a bariatric surgeon's advice in your local area. 
If you are considering bariatric surgery in Mexico, look out for this:
If it sounds too good to be true, it probably is. Many websites are simply advertising tools for surgeons south of the border, claiming surgeries performed in the thousands with virtually no complications.
Before you decide to have your bariatric surgery at one of these facilities, verify the following: 
Make sure the facility is a hospital and not an outpatient clinic. 

Ensure that the facility is Jcaho certified.

Verify that the surgeon is trained in bariatric surgery and board-certified by the American Board of Surgeons or did their training in the United States.  

Make sure the center is certified as an International Bariatric Center of Excellence by ASMBSQIP program. 

Ensure the program has a multi-disciplinary team of nutritionists and psychologists that you will have access to on an ongoing basis. 

Finally, do not believe the claim that the surgeon is affiliated with programs in the United States unless you speak with that U.S.-based surgeon yourself.