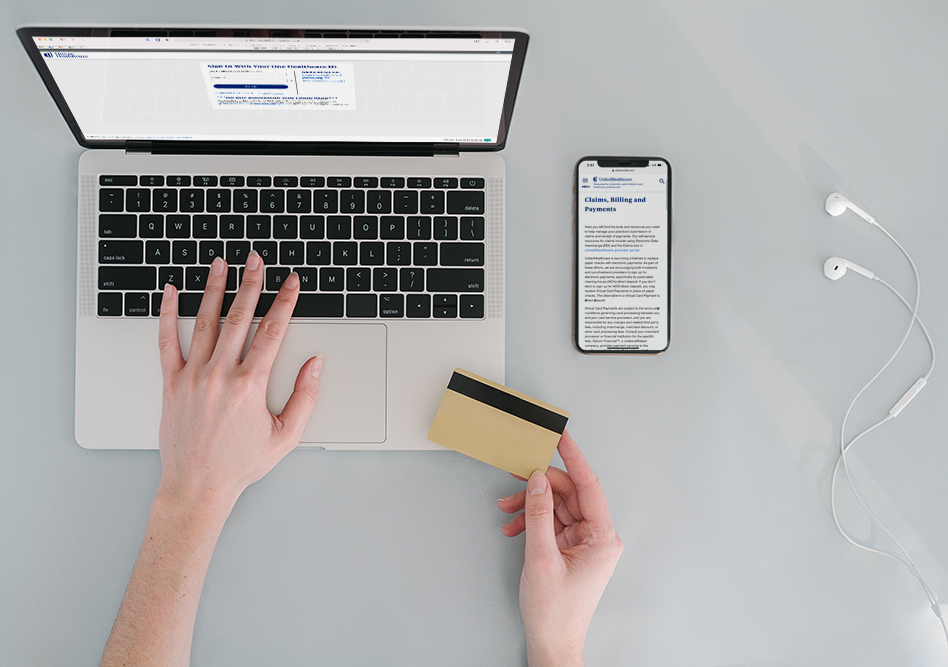 Pre Weight Loss Surgery
Paying for Weight Loss Surgery: Insurance Coverage and Costs
One of the most daunting factors when considering bariatric surgery can be how you are going to afford it. I frequently see patients who desperately need and want weight loss surgery, however they do not have the funds to pay for it. With the average cost of surgery in the thousands of dollars, it is not surprising that some patients won't even come in for an initial consultation because they either don't have money to pay cash for the surgery or their insurance does not cover the procedure.
As I have discussed in previous blogs, obesity is a chronic disease—meaning if the behaviors that initally contributed to your weight gain continue, you could likely experience serious medical problems, or worse, death. Therefore, bariatric surgery or other weight loss options should NOT be out of the question if money is the only concern.
Paying for Weight Loss Surgery with Insurance:
Luckily, most insurance companies and plans cover weight loss surgery nowadays—about 97% of our patients pay for their bariatric surgery with insurance. At Live Healthy MD, we accept all major insurance carriers, including but not limited to, Blue Cross Blue Shield (from each state), United Healthcare, Humana, Amerigroup, Wellcare, SSI Medicaid and more. *We do not accept any ObamaCare plans because bariatric surgery is not covered by these insurance providers.
Ultimately, it comes down to the plan that a patient has in regards to the amount of coverage. Patients who pay a lower premium, thus have a lower plan, will likely not have an extensive coverage package. Meaning their insurance plan will not pay for weight loss surgery. The best way to know if your plan covers bariatric surgery is to contact your carrier directly.
What does my insurance pay for?
Most insurance carriers will cover 80% of the cost of surgery and the patient is responsible for the other 20%. However, 20% can still be like a large chunk of change that most people do not have laying around. Fortunately, most of that 20% is eaten up by other procedures, such as the EGD (Esophagogastroduodenoscopy—yes that is an actual word) that ensures the health of your upper GI tract prior to surgery. Most of the time, patients will only receive a bill for a few hundred dollars that they need to pay out of pocket.
This cost does not just cover the actual procedure though; instead it pays for all of the pre-op and post-op visits as well. The cost of the weight loss psychologist is covered within the insurance plan only in certain cases. Within our practice, the cost of the dietician consultations are not covered by insurance and are an out-of-pocket cost. However, access to our dietician is a LIFETIME of services once you become a patient!
How long does it take to process my insurance?
Most insurance carriers request 30 days to process the insurance request. However, it typically takes about 2 weeks to review the plan and provide your bariatric clinic with a yes or no answer as to whether they can cover the procedure and pre-op/post-op visits. In certain cases, insurance providers may require the patient to undergo medical clearances prior to agreement such as psychological, pulmonary, cardiac, etc. to ensure they are actually in need of the surgery and will actively work to keep the weight off. Once our clinic receives the green light from the insurance provider, we will contact the patient to begin scheduling pre-operative visits and the surgery!
To learn about the pre-op requirements of each insurance provider, you can visit this blog on ObesityCoverage.com.
What are my options if my insurance plan doesn't cover bariatric surgery?
For patients who do not have the funds to pay out of pocket or their insurance plan does not cover weight loss surgery, they have several options. The first option is to prove to the insurance provider that the surgery is a medical necessity; meaning without the surgery the patient is in a life-threatening state as a result carrying excess weight. This option is only viable for patients who are considered morbidly obese. In order for the insurance company to cover the cost of surgery based on this request, the patient will need to provide written documentation from their primary care physician.
The second option that a patient has, and we suggest this to all patients who are in this financial situation, is to request that their Human Resources department at their company write a letter to the insurance company on the patient's behalf, requesting that insurance cover the cost of bariatric surgery. This option is only viable for patients that work and can provide a valid reason as to how their weight interferes with their day to day tasks at work.
Although our practice does not offer payment plans or financing options for patients who are not covered by insurance, we do work with various programs that will help you pay for the surgery. To learn more about these various payment options, you can give us a call at our Augusta Office Location,  (706) 922-0440, or attend a free weight loss seminar to find out about your weight loss options.
*The options explained above are case-by-case scenarios. We do not claim that all patients will be able to receive insurance coverage if their insurance plan does not initially cover weight loss surgery.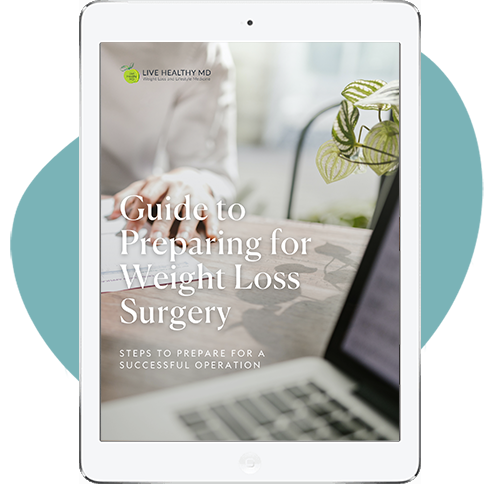 Preparing for Weight Loss Surgery Guide
Deciding to have weight loss surgery can be an overwhelming decision. In this guide, we break down all the details you need to consider when evaluating your various options for weight loss.
Download Guide